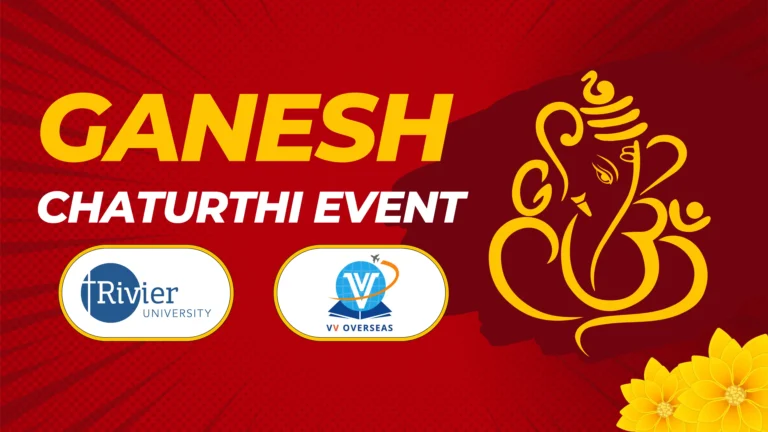 Vinayaka Chaturthi Event
You are cordially invited to the Vinayaka Chaturthi Event by the Office of Global Engagement at Rivier University, and the Official Sponsor - VV Overseas.

The one-stop destination for all Overseas Education guidance and support.
3 Bushel Court, Merrimack,   NH, 03054.
GEM SQUARE, 4th Floor, D.No 1-88/2, Madhapur Main road, Near Metro Pillar No.1743, Hyderabad, Telangana, Pincode 500081.