Ireland Education Consultants
Ireland is a popular destination for international students seeking to pursue higher education. The country is home to many highly-ranked universities, offering a wide range of academic programs in various fields of study. Some of the most popular universities in Ireland include Trinity College Dublin, University College Dublin, the National University of Ireland Galway, and University College Cork.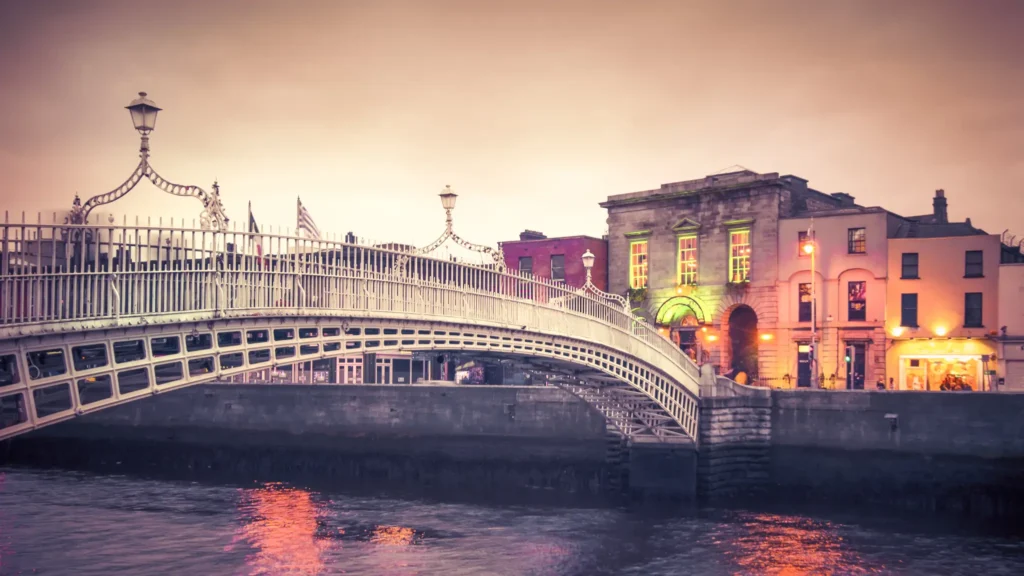 Here are some key things to know if you're considering studying in Ireland:
Academic Programs and Universities: Ireland offers a diverse range of academic programs across various disciplines, including business, science, engineering, humanities, and more. Its esteemed universities are known for their academic excellence and research contributions, attracting students from all over the world.
Admission Requirements: Each university and program in Ireland has its specific admission requirements. Generally, international students are expected to submit their academic transcripts, demonstrate English language proficiency through tests like IELTS or TOEFL, and provide a personal statement outlining their motivation and goals.
Visa Requirements: International students from outside the EU or EEA will need to obtain a student visa to study in Ireland. To secure a student visa, you will typically require proof of acceptance from an Irish university, proof of sufficient funds to cover your living expenses and health insurance coverage.
Tuition Fees and Living Expenses: When planning your education in Ireland, it is essential to consider tuition fees and living expenses. Tuition fees vary depending on the university and program you choose, but they are generally more affordable compared to other study destinations.
Scholarships and Financial Aid: Ireland offers various scholarships and financial aid options to support international students in their educational pursuits, including the Government of Ireland International Education Scholarship, Fulbright Commission Irish Awards, and university-specific scholarships.
Quality of Education: Ireland's commitment to academic excellence is evident in the high rankings of its universities and the recognition of its higher education system globally. The universities in Ireland emphasize research, innovation, and teaching, providing students with valuable opportunities to engage in cutting-edge research projects, collaborate with renowned faculty members, and gain practical skills relevant to their fields.
Industry Connections and Internship Opportunities: The universities in Ireland maintain strong industry connections, offering students valuable industry exposure and internship opportunities. This integration of academia and industry ensures that students acquire real-world skills and knowledge that are highly sought after by employers.
Holistic Approach to Education: The Irish higher education system emphasizes a holistic approach to education, prioritizing the overall well-being of students, and providing comprehensive support services, including career guidance, counseling, and health services. Students are also encouraged to participate in extracurricular activities, clubs, and societies, allowing them to develop leadership, teamwork, and communication skills while forming lifelong friendships and networks.
Multicultural Environment: The multicultural environment in Ireland adds another dimension to the quality of education. With a diverse community of students from around the world, studying in Ireland provides a unique opportunity to engage with different cultures, perspectives, and ideas.
Reputation and Employability: Graduates from Irish universities are highly regarded and sought after by employers worldwide. The strong emphasis on critical thinking, problem-solving, and independent learning equips students with transferable skills that are valuable in various professional fields.
Friendly and Welcoming Environment: Ireland is known for its warm hospitality, vibrant culture, and safe environment. International students often find it easy to adapt and feel at home in Ireland, thanks to the friendly locals and the strong support system provided by universities and the wider community.
At Vidhyavaaradhi Overseas Consultancy, we understand that studying abroad can be daunting, but our team of experienced consultants can help guide you through the admission process, visa applications, and other requirements. Contact us today to learn more about how we can help you achieve your educational goals in Ireland.

The one-stop destination for all Overseas Education guidance and support.
3 Bushel Court, Merrimack,   NH, 03054.
GEM SQUARE, 4th Floor, D.No 1-88/2, Madhapur Main road, Near Metro Pillar No.1743, Hyderabad, Telangana, Pincode 500081.